Dr David Yonggi Cho (South Korea)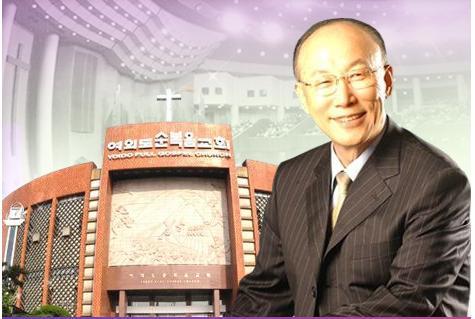 Dr. Cho is one of the most significant Christian leaders in our life time. He has been used to inspire extraordinary spiritual and numerical growth in the church in Korea, Australia and around the world. His teachings, instigation of cell groups, conferences and Prayer Mountain have had global impact. The Yoido church that Dr. Cho founded and served for 50 years has grown to be the largest church in the world with registered membership of 800,000. Dr. Cho is now Emeritus Pastor of Yoido church and CEO of the David Cho Evangelistic Mission which serves the wider church on a global basis.
Dr. Cho's "Church Growth International" Ministry is interdenominational in order to promote love and unity in the Body of Christ. This ministry provides Biblical teachings on all aspects of Church Growth and The New Testament Home Cell System.
The Church Growth International Ministry offers International Conferences, The Church Growth Magazine (going out to 179 countries), Manuals and other printed materials. Our commitment is to promote Spiritual Maturation and numerical growth in The Body of Christ.